Good advice is true.  In yoga, the term is sat, which means both true and real.  What is real is true and vice-versa.
Figuring out "truth" is a perennial task of yoga.  It takes time, experience, and attention.  These attributes are "why you should trust us."
I have practiced yoga since 1995 and wound my way through various styles, including ashtanga, Iyengar, Bikram, kundalini, Kripalu, and power before settling in vinyasa yoga. This has given me both an appreciation for the many facets of yoga as well as the differences and similarities.
I began teaching yoga in 2005, passed 9000 teaching hours in 2022, and teach at the rate of 500+ hours a year. The number of hours teaching is relevant because it gives you a better gauge of how much experience someone has putting the theory of teaching into practice.
While 20 years of teaching two classes a week yields just over 2000 teaching hours, the same can be met with four years of 10 classes a week.
Over those hours, I've taught over 100,000 students, many of whom were brand new to yoga.
I am an E-RYT 500, the highest level of teacher with the Yoga Alliance, and am considered a senior teacher.
Yoga should be welcoming and for everyone, instead of intimating and exclusive. This is why I created the Beginner's Series in 2008, a groundbreaking workshop refined over a decade.
I was fortunate enough to take my first training with CorePower yoga during its inception. I studied with the founders, Brandon Cox, Dave Porter, and Trevor Tice. I am grateful to Trevor for his vision to bring yoga to as many people as possible.
I have studied with some of the very best teachers around including Jason Crandell, Noah Maze, Jonny Kest, and Rusty Wells, each of whom makes an enduring contribution to yoga. I was an assistant for Rusty's classes in San Francisco, which regularly had over 200 people in them. I have also learned much from Stephanie Snyder in my many years of practice with her.
I would be remiss if I didn't cite the person I learned yoga philosophy from, Douglas Brooks. Thank you, Douglas, for the conversation and for generously sharing a lifetime's worth of knowledge.
I began offering annual yoga teacher trainings in 2011 and have studied the art of teaching since 2010.
The first training I offered had 35 students and colored my future approach. The focus today is on a more personable experience, focused on helping people grow and develop and giving them the tools to be a great yoga teacher.
I have hired and developed yoga teachers since 2008. Every week I mentor new and experienced teachers alike. It is a commitment to raise the quality of yoga and invest in a new generation of teachers.
I am a full-time yoga professional. It's what I do for a living. When I'm not teaching, I'm writing, developing program content, practicing, and studying yoga. We are at an exciting time in yoga where the opportunity to couple the latest science, with a willingness to bring a critical eye to tradition, exists.
And then there's One Flow Yoga.
I founded One Flow Yoga, a yoga studio in Northern California, just after the great recession. There were two other yoga studios across the street, to the north and east, in addition to the other studios in town.
To stack the odds against our success, I was on a shoestring budget and had $30 to my name when we opened the doors.
Being in this yogic crucible required us to get clear about what we stand for and how best to serve students.
Today, One Flow Yoga is a vibrant, growing community. We've been recognized as a Visionary Award winner by Mindbody Online since it began offering it. This distinguishes us as being in the top 25% of all businesses on Mindbody, not just yoga, based on average monthly revenue. Mindbody has almost 60,000 businesses globally.
Yelp has consistently ranked us as being the best yoga studio in our region. We are thankful for everyone who has taken the time to share what this community means to them.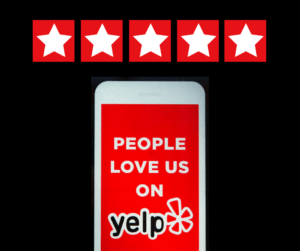 I consider it a personal responsibility to create a sustainable, successful yoga studio because so many students rely on it for support. Running a studio is not for the faint of heart, nor those new to business. I learned business by running businesses for 15 years before opening One Flow Yoga in 2010.
That period has given me the time to make an enormous amount of mistakes and to fail countless times, which leads to a favorite quote of mine.
The master has failed more times than the beginner has tried. 
Stephen McCranie
From failure, I have inherited wisdom.  I'm wise enough to know what I don't know.  I have tried a lot, seen a lot and come to some conclusions that have weight yet are subject to revision.  And I know there are many ways to teach yoga.
I've also had more than my share of luck, generosity, and help. There are too many people to name who have stepped up and helped me out of more than one perilous situation. I will, though, express my gratitude to Tracy, the co-owner of One Flow Yoga. It would not exist without you.
I have learned the most about the meaning of yoga from my family. I love you all.
It is this experience that I offer to you, the reader. I hope it steers you well and inspires your yogic journey.